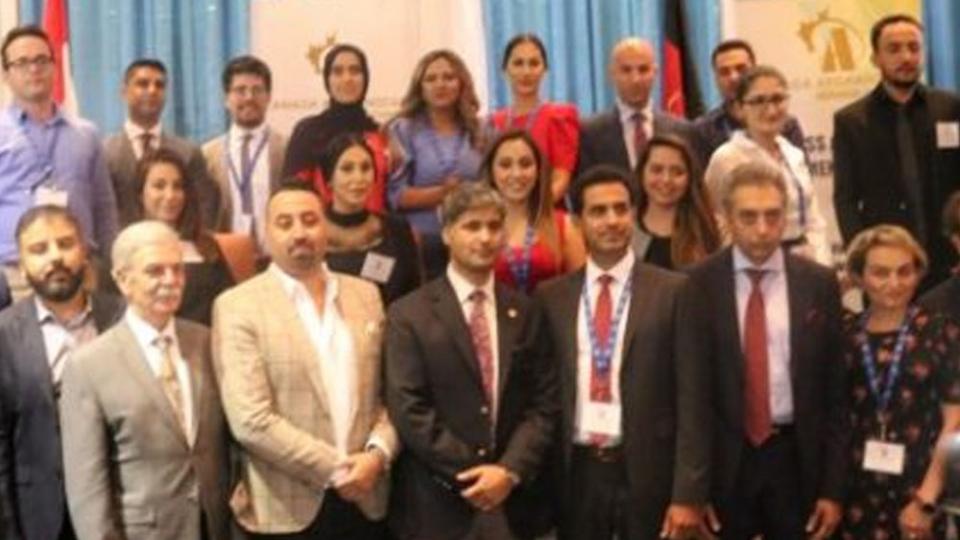 Kabul, Afghanistan—September 6, 2018—The Bayat Group (www.bayat-group.com), Afghanistan's largest private company and employer, whose divisions include market-leaders Afghan Wireless (www.afghan-wireless.com), Ariana Television, (www.arianatelevision.com), ATN News (www.ariananews.af), Bayat Energy (www.bayat-energy.com) and other enterprises, announced today that Bayat Group Founder and Chairman Dr. Ehsanollah Bayat, is the recipient of the Leadership Award from The Canada-Afghanistan Business Council (www.cabconline.org).
The Canada-Afghanistan Business Council is Canada's leading non-profit organization dedicated to championing investment in Afghanistan and promoting strong and supportive relationships between Canadian and Afghan business leaders. The CABC bestowed its Leadership Award—the organization's highest honor—upon Dr. Bayat in recognition of his powerful and innovative leadership in helping build a modern Afghan economy.
The Bayat Group is Afghanistan's largest employer, providing jobs to approximately 100,000 Afghans. Its operating subsidiaries include Afghan Wireless—The Bayat Group's founding company—which launched Afghanistan's wireless sector; Bayat Power, the nation's leading gas-to-power generation company; Ariana Television and Radio; and the Bayat Foundation, a philanthropic organization dedicated to nourishing the lives of at risk Afghan families and children.
The Leadership Award was conferred upon Dr. Bayat during the CABC's Annual Canadian-Afghanistan Business and Investment Exposition, which took place in Toronto, from September 4-7, 2018. Attendees at the CABC Business and Investment Exposition included Mohammad Nader Yama, (Minister Counsellor, Embassy of Afghanistan), Diane Harper, (Executive Director, OAA – Afghanistan), Gwen Temmel (Policy Advisor – Afghanistan), Susan Baka (Regional Representative – TFO Canada).
"I accept the CABC's Annual Leadership Award with tremendous gratitude," said Dr. Ehsanollah Bayat, the Founder and Chairman of The Bayat Group. "The Bayat Group is committed to helping develop a prosperous and productive Afghanistan. We believe in the Afghan nation, its people, and above all, we will always believe in Afghanistan's future. "