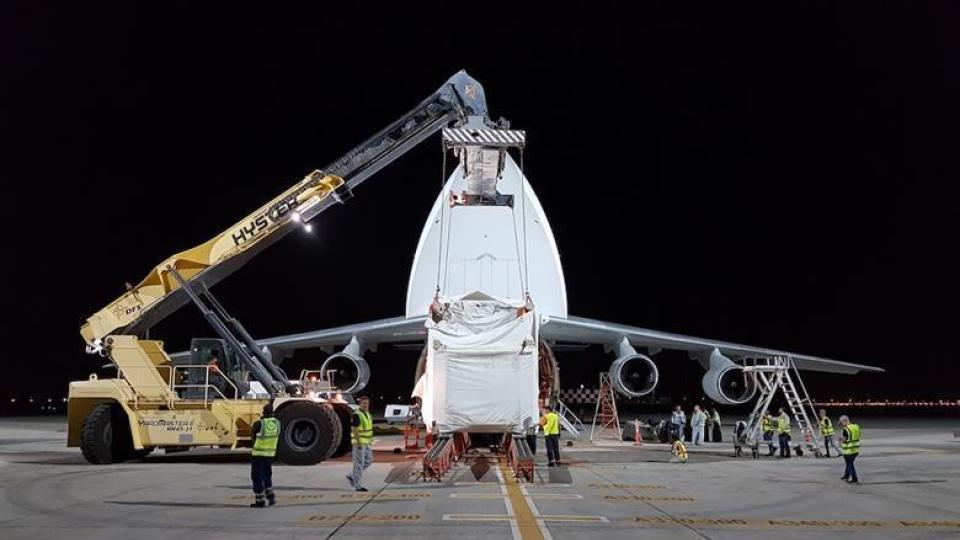 Blue Water Shipping took home the trophy for its involvement in the transport of the world's first Siemens SGT-A45 mobile turbine to Afghanistan at the Heavy Lift Awards 2020, which is sponsored by Sarens.
A total of five AN 124-100 freighter flights – one from Turkey and four from Dubai – were used to deliver the turbine and transformer unit to Mazar-e-Sharif in northern Balkh province.
The judges found Blue Water Shipping's entry to be the most technically complex of the solutions presented.
This was the first ever mobile power plant of its kind to be transported by air freight and the monumental undertaking formed part of the vital mission to rebuild Afghanistan's domestic energy industry.
The shipment had a total volume of 2,000 m3 and tipped the scales at 430 tonnes; it was split into three units – generator trailer, gas turbine and power control module – of which the largest measured 30 m and weighed approximately 92 tonnes.
The panel was impressed with the size of the cargo, the bespoke design required for loading operations, the extraordinary planning involved and safety and security challenges that had to be overcome.
The Airfreight Solution of the Year rewards outstanding cargo shipment by air.
Stijn Sarens, Key Account Manager at Sarens announced the winner and said: "We are pleased to be sponsoring the Airfreight Solution of the Year Award."
Source: www.heavyliftpfi.com/awards/airfreight-solution-of-the-year