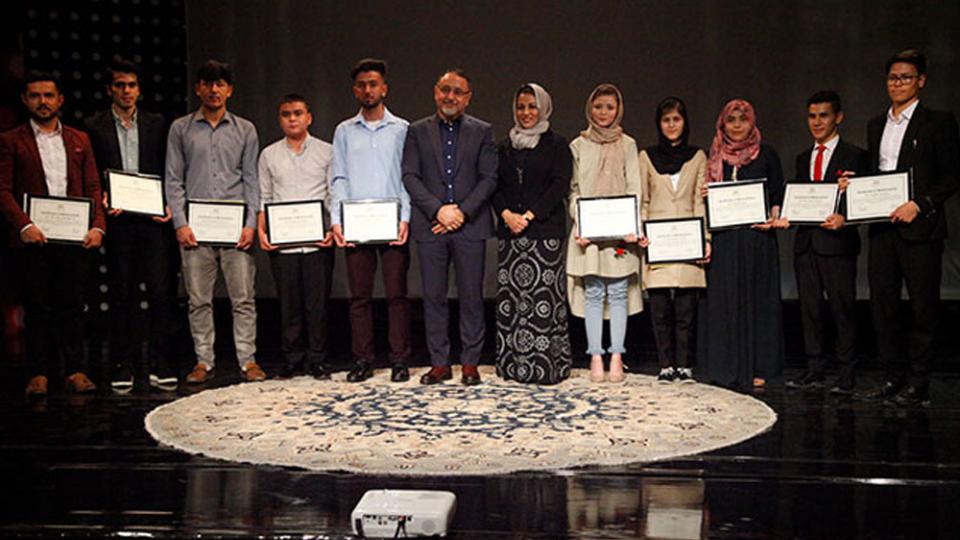 Foundation Providing Full Scholarships For Students To Study Computer Science and Information Technology at The American University of Afghanistan
Kabul, Afghanistan—July 25, 2019—The Bayat Foundation (www.bayatfoundation.org), Afghanistan's largest, private, non-profit Health, Education and Social Development Organization, highlighted its commitment to expanding educational and economic opportunities for all Afghans, by announcing ten winners of the Bayat Scholarship, who represent the inaugural class of incoming undergraduates to join The Bayat Scholars Program at The American University of Afghanistan (AUAF).
The mission of the Bayat Scholars Program is to identify, educate and mentor a new generation of highly skilled and exceptional Afghan IT professionals, who will lead Afghanistan's technological innovation and entrepreneurship in the years ahead.
The incoming class of ten Bayat Scholars—which includes three young women within its ranks—was selected from an intensely competitive list of 162 candidates. Each Bayat Scholar is an Afghan citizen, and a high school graduate with an exceptional academic record. Bayat Scholars must also have a working command of the English language. Upon completion receiving their degree from AUAF, each Bayat Scholar promises to use their education to improve Afghanistan's IT and Science capabilities.
A ceremony honoring—and announcing—the inaugural class of Bayat Scholars was held on July 24, 2019, at The Bayat Media Center in Kabul. Following greetings and a joint address of welcome from Bayat Foundation Co-Founders Dr. Ehsan Bayat and Mrs. Fatema Laya Bayat, each Bayat Scholar was presented with a Certificate of Achievement.
"We're immensely, proud of this inaugural class of Bayat Scholars," said Mrs. Laya Bayat, Co-Founder of the Bayat Foundation. "The three young women who are part of the class of Bayat Scholars will help inspire other young women and girls to attend school and fulfill their academic promise."
"Each of our Bayat Scholars not only possesses tremendous academic ability, they also have a strong moral character and a powerful commitment to help Afghanistan in the years ahead," said Dr. Ehsan Bayat, the Co-Founder of The Bayat Foundation. "The Bayat Foundation is proud to invest in and to support our Bayat Scholars' interest in Technology and Science. Above all, we're proud of their commitment to use their education to build a better future for Afghanistan."
About the Bayat Foundation:
Since 2005, the US-based Bayat Foundation, a 501 c (3) charitable organization, has promoted the well-being of the Afghan people. Founded and directed by Ehsanollah Bayat and Fatema Bayat, the Foundation has contributed to more than 300 projects dedicated to improving the quality of life for the youth, women, poor, and elderly of Afghanistan; including construction of 13 maternity hospitals that have now treated over 2,000,000 mothers and babies.
Projects have included the construction of new facilities and sustainable infrastructure in needy regions, and the promotion of health, education, economic, and cultural programs. In addition to his charitable initiatives, Ehsanollah Bayat founded Afghan Wireless (AWCC) in 2002, which was the first GSM wireless and Internet Service Provider in Afghanistan, and later established Ariana Radio and Television Network (ATN), which includes Ariana Radio (FM 93.5). For more information, please email info@bayatfoundation.org.