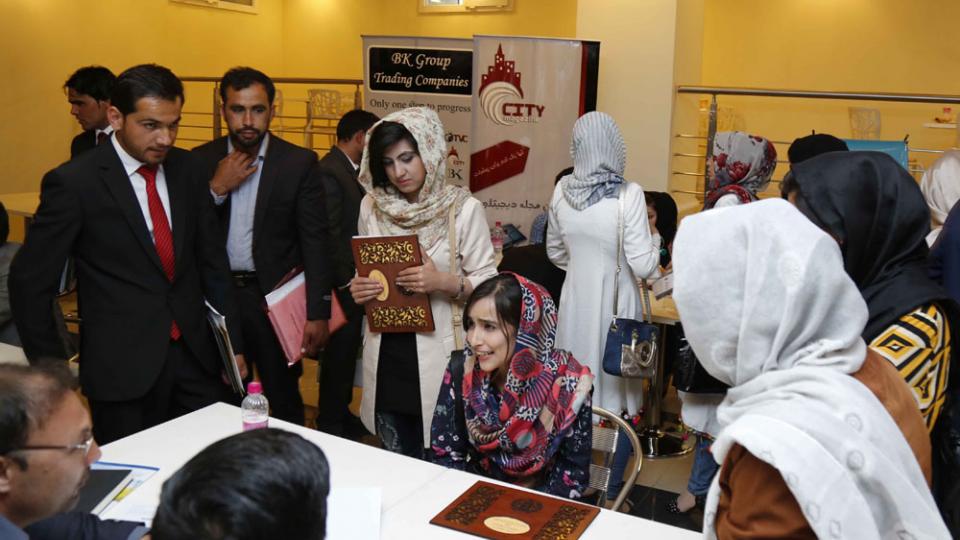 Kabul, Afghanistan—March 13, 2019—The Bayat Foundation (www.bayatfoundation.org), Afghanistan's largest, private Health, Education and Social Development Organization, in partnership with Bright Future Afghanistan, today announced the opening of the Cordaid Enterprise Academy. The Academy, a one-of-a-kind center for skills training and entrepreneurship, will provide Business Development, Networking and Training opportunities to young Afghan entrepreneurs.
Located in Kabul, the Cordaid Enterprise Academy began operations on February 18, 2019. The Academy's debut—and the importance of its mission—was celebrated with an opening-day dedication ceremony. Attendees at the dedication ceremony included Cordaid representatives Jaap van Hierden and Mohammad Anwar Alvi, Mr. Sebghatullah Poya of The Bayat Foundation, Mr. Musharaf Shirzad of the Hamika Baramaki Organization for the Rule of Law and Mr. Maitullah Rahmati of the 1% Club.
Following the welcoming ceremony, the Cordaid Enterprise Academy sponsored its first program, a networking event introducing young Afghan entrepreneurs to share potential strategic networks and opportunities.
"The Cordaid Enterprise Academy will play a vital role in our mission to support the establishment of Afghan owned small and medium sized companies—the types of businesses that are absolutely essential to Afghanistan's economic progress," said Dr. Ehsanollah Bayat, the Co-Founder and Chairman of The Bayat Foundation. "We are proud to be a founding member of Bright Future Afghanistan."
Bright Future Afghanistan, funded by the Dutch Ministry of Foreign Affairs, is being implemented by a consortium of four Afghan non-profit organizations: The Bayat Foundation, Cordaid (www.cordaid.org), the 1% Club (www.onepercentclub.com), and the Hamika Baramaki Organization for the Rule of Law (www.hborl.org.af). Bright Future is a five-year program designed to teach important business skills to Afghan entrepreneurs and to create a thriving Afghan private sector of small and medium sized enterprises (SME's), capable of providing thousands of employment opportunities to Afghans—especially Afghan youth.
About the Bayat Foundation:
Since 2005, the US-based Bayat Foundation, a 501 c (3) charitable organization, has promoted the well-being of the Afghan people. Founded and directed by Ehsanollah Bayat and Fatema Bayat, the Foundation has contributed to more than 300 projects dedicated to improving the quality of life for the youth, women, poor, and elderly of Afghanistan; including construction of 13 maternity hospitals that have now treated over 2,000,000 mothers and babies.
Projects have included the construction of new facilities and sustainable infrastructure in needy regions, and the promotion of health, education, economic, and cultural programs. In addition to his charitable initiatives, Ehsanollah Bayat founded Afghan Wireless (AWCC) in 2002, which was the first GSM wireless and Internet Service Provider in Afghanistan, and later established Ariana Radio and Television Network (ATN), which includes Ariana Radio (FM 93.5). For more information, please email info@bayatfoundation.org.